The Step-By-Step Guide To Starting A Successful Youtube Channel
2023-02-23 00:10:00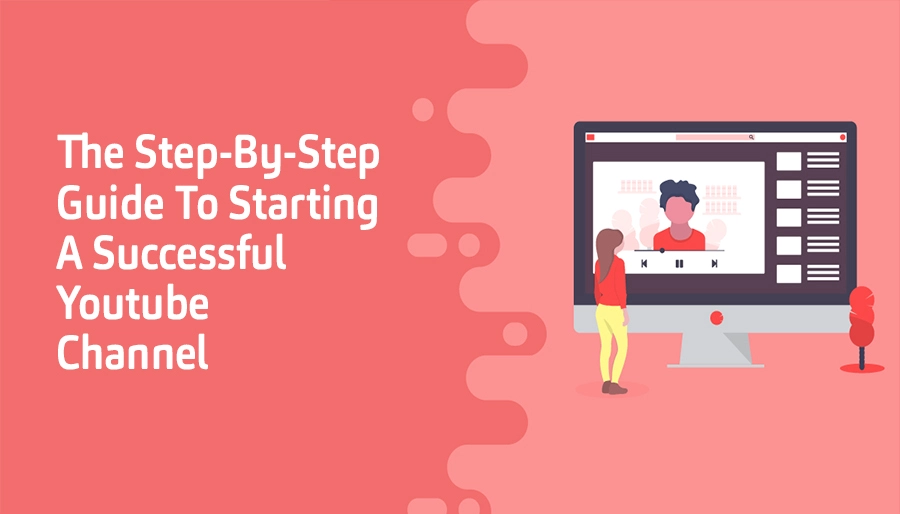 Are you looking to get your YouTube channel off the ground and start gaining some subscribers? Starting a successful YouTube channel takes dedication and proper planning, which is why we're here to give you a step-by-step guide on how to do just that! In this article, we'll take you through each stage of setting up your channel - from creating content to monetization - so that you can get your channel up and running in no time.
Setting Up Your YouTube Channel
If you're reading this, you're probably interested in starting your own YouTube channel. Congratulations! You're about to embark on a wonderful journey full of creativity, self-expression, and (hopefully) success. Before you start filming your first video, there are a few things you need to do to set up your channel. This may seem like a daunting task, but we promise it's not as difficult as it sounds. In fact, once you get the hang of it, setting up your YouTube channel will be a breeze! Here's what you need to do: 1. Choose A Username And Create An Account The first step is to choose a username for your channel. This is the name that will appear on your videos and in the URL of your channel, so choose something that is easy to remember and pronounce. Once you've chosen a username, head over to youtube.com and create an account using that username. 2. Optimize Your Channel Settings And Profile Picture Next, it's time to optimize your channel settings and profile picture. The settings page is where you'll decide how public or private you want your channel to be, as well as other important details like what types of videos you want to upload and whether or not you want comments enabled on your videos. As for your profile picture, this is what viewers will see when they visit your channel, so make sure it's something eye-catching and representative of your
Picking the Right Niche
There are a lot of factors to consider when picking the right niche for your YouTube channel. The most important factor is finding a niche that you're passionate about. Once you've found your passion, you need to make sure there's a demand for content in that niche. You can do this by checking out other popular channels in your niche and seeing what sort of content they're putting out. If there's already a lot of content in your niche, you'll need to make sure your channel stands out from the rest. This can be done by creating unique and high-quality content that will appeal to your target audience. Once you've found a niche that you're passionate about and that has a demand for content, you need to start planning and creating your channel.
Creating Engaging Content
Creating Engaging Content Your content is the most important part of your YouTube channel. Without great content, you won't have an audience to engage with. So how do you create engaging content that people will want to watch? Here are a few tips: 1. Plan ahead. Before you start filming, take some time to plan out your videos. What topics will you cover? What type of videos will you make? How often will you upload new videos? Having a plan will help you stay focused and ensure that your videos are well-thought-out and engaging. 2. Be yourself. Your viewers want to see the real you, so don't try to be someone you're not. Be natural, be authentic, and let your personality shine through in your videos. 3. Keep it fresh. No one wants to watch the same type of video over and over again. Mix things up by trying new topics, formats, and styles of videos. This will keep your viewers engaged and coming back for more. 4. Be consistent. Consistency is key when it comes to YouTube success. Try to upload new videos on a regular schedule so your viewers know when to expect new content from you. And don't forget to promote your videos across social media and other channels to help them reach a wider audience
Optimizing Your Videos for SEO
In order to ensure that your videos are optimized for SEO, there are a few things you can do. First, make sure that your video title is reflective of the content within the video. In addition, include relevant keywords in your video description so that people searching for those terms will be more likely to find your video. Finally, take advantage of social media platforms by sharing your videos on popular sites such as Facebook and Twitter. By taking these steps, you will increase the likelihood that people will find and watch your videos, which will in turn help to improve your channel's ranking on YouTube.
Utilizing Social Media to Drive Traffic
As a business owner, you know that social media is a powerful tool to reach new customers. But what you may not know is how to use social media to drive traffic to your website or blog. Here are some tips: 1. Use social media platforms to share your content. When you publish a new blog post or video, be sure to share it on your social media platforms. This will help increase the visibility of your content and encourage people to visit your website or blog. 2. Use social media ads. Social media platforms offer paid advertising options that can help you reach a larger audience with your content. Consider investing in some social media ads to promote your latest blog post or video. 3. Use hashtags. Hashtags are a great way to get your content seen by more people. When you use relevant hashtags, your content is more likely to show up in search results and be seen by people who are interested in what you have to say. 4. Collaborate with other influencers. If you can collaborate with other influencers in your industry, this can help increase the reach of your content and get more people interested in what you have to offer. Reach out to some other influencers and see if they'd be interested in sharing your content on their own channels or websites.
Monetization Strategies for Your Channel
There are a few different ways that you can make money from your YouTube channel. The first is through YouTube's own ad program. You can apply to be a part of the program and if approved, ads will run on your videos. You will earn a certain amount per view, which varies based on the country where the viewer is watching the ad and other factors. Another way to monetize your channel is through sponsorship deals. You can reach out to companies or brands that you think would be a good fit for your channel and offer them a deal in which they pay you to mention or show their product in your videos. These deals can be done on a one-time basis or as an ongoing partnership. Lastly, you can also sell products through your YouTube channel. This could be physical products that you ship to customers, digital products such as e-books or courses, or even memberships to an online community that you run. If you have an engaged audience, there are many opportunities to monetize your channel beyond YouTube's ad program.
Tips for Growing Your Audience
As a YouTuber, one of your ultimate goals is to grow your audience. After all, the more viewers you have, the more successful your channel will be! Growing your audience doesn't have to be difficult, though. With a little hard work and dedication, you can attract new viewers and keep them coming back for more. Here are a few tips for growing your YouTube audience: 1. Create great content. This should be obvious, but it's worth repeating. If you want people to watch your videos, you need to create content that they'll actually want to watch. That means making videos that are interesting, informative, funny, or otherwise engaging. If your videos aren't good, people won't bother watching them. 2. Use keywords and tags. When people search for videos on YouTube, they usually use keywords or phrases (known as "tags"). By including relevant keywords and tags in your video titles and descriptions, you can help ensure that your videos come up in search results. This will make it easier for people to find and watch your videos. 3. Promote your videos on social media. Social media is a great way to promote your videos and grow your audience. When you share links to your videos on Twitter, Facebook, or other social media sites, you're giving potential viewers an easy way to find and watch your content. So make sure to
Analyzing Performance and Adjusting Strategies
As your YouTube channel grows, it's important to analyze your performance and adjust your strategies accordingly. Here are some tips for doing just that: 1. Keep track of your channel's analytics. This will help you see which videos are performing well and which ones need improvement. 2. Analyze your audience retention rates. This will tell you how long viewers are watching your videos on average. 3. Take a look at your click-through rates. This will show you how often viewers are clicking on the links in your videos. 4. Adjust your strategies based on what you find. If certain videos aren't performing well, try changing up the content or format. If you're not getting many views,focus on promoting your channel more. By analyzing your performance and adjusting your strategies accordingly, you can ensure that your YouTube channel is successful.
Conclusion
Starting a successful YouTube channel doesn't have to be difficult. By following our step-by-step guide, you can easily launch your own channel and start building an audience for yourself. From finding the perfect niche for you to optimizing your videos for search engines, there are plenty of ways to ensure that your content is seen by as many people as possible. With dedication and hard work, you could quickly grow a loyal fanbase who will engage with what you post and help take your channel to the next level!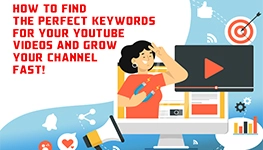 Choosing the right tags for your YouTube video is essential for promoting your content and making it discoverable by your target audience. Here are...
Read more