How To Find The Perfect Keywords For Your YouTube Videos And Grow Your Channel Fast!
2023-01-19 10:10:00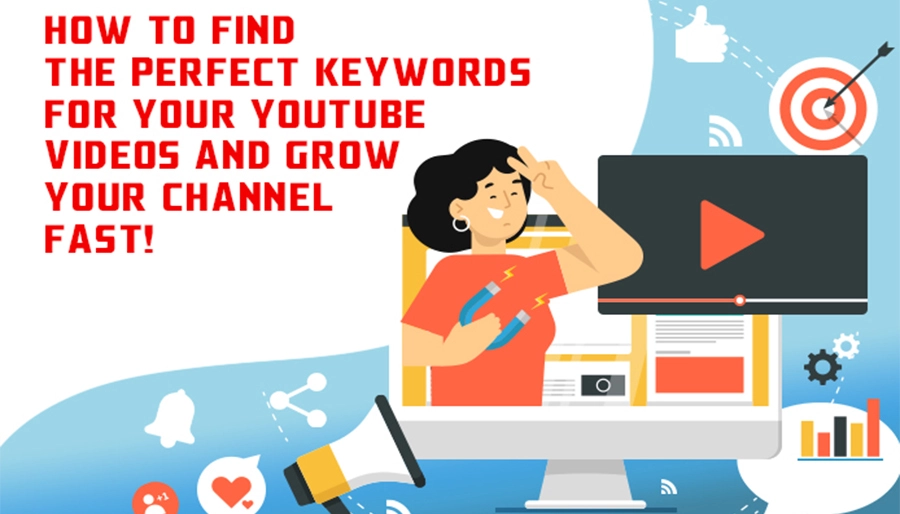 It is simply not possible to ignore YouTube SEO if you want your YouTube channel to succeed. You also can not approach SEO for your YouTube channel in the same way you do SEO for Google and Yahoo. The reason for this is that YouTube users perform their search queries differently than they do on other search engines like Google and Yahoo.
Here are the best keyword research strategies to implement for making your YouTube videos more discoverable if you`re interested in mastering YouTube SEO.
Use YouTube`s autocomplete feature to your advantage
The autocomplete feature on YouTube displays suggestions based on what you type in the search bar as soon as you start typing a keyword or phrase. When you type in 'Las Vegas', the autocomplete feature may suggest things like 'Las Vegas blog' and 'Las Vegas nightlife'.
This feature was designed mainly to help users find what they`re looking for quickly. It has also proven helpful for creators, as these suggestions reveal keywords and phrases that users frequently use to find videos. You can use this feature to identify keywords you can target, regardless of your niche.
You can use free or paid keyword research tools
In the past few years, keyword research tools have skyrocketed in popularity, and for good reason. If you want to make things easier for yourself, why not use one? These tools can suggest a wide variety of keywords based on your niche and content ideas within minutes (sometimes seconds).
Free tools will offer basic suggestions, but paid tools offer you more insight, such as search volume, which can help you identify the keywords that will get the most views for your videos. To get an idea of how these tools work, we recommend using a free tool for your YouTube channel when you're just getting started. Once you've established a following on the platform, you can invest in paid tools.
Make sure you know who your competitors
YouTubers in your niche who are well-established can also be of assistance. However, you won't be able to reach out directly to them and ask what keywords they're using. However, you can check out the videos on their respective channels and take a look at their titles. You will be able to tell from their titles what keywords they are using.
You should not use the same keywords as your competitors. Instead, tweak those keywords a little bit to make them unique. You can also use many browser extensions to identify the keywords your competitors are using.
This concludes our discussion of the three best ways to research keywords for your YouTube channel and videos. Besides adopting and implementing these strategies, you should also make sure that the keywords are included in the right places. For instance, you should include your target keywords in the title and description of your videos.
In conclusion
The article ends here. We hope you learned something about the most effective YouTube keyword research strategies. The subscriptionshub software tool can help you improve your YouTube channel's user engagement. In addition, subscriptionshub can be used to get free YouTube subscribers. Before you leave this article, we'd like to introduce you to subscriptionshub - a software tool you can use to buy YouTube likes.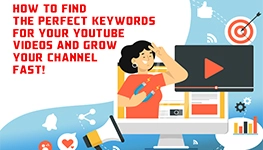 Choosing the right tags for your YouTube video is essential for promoting your content and making it discoverable by your target audience. Here are...
Read more